Next to all
The best of the city, near our
Recoleta Grand is located in the heart of Buenos Aires's exclusive Recoleta neighborhood, just moments from historical and cultural attractions such as the MALBA (Buenos Aires Latin Arts Museum), Recoleta Cultural Center, Fine Arts Museum, Recoleta Cemetery, Errázuriz Palace and Buenos Aires Design. Our hotel is just 20 minutes from the Jorge Newbery International Airport and 50 minutes from the Ezeiza - Ministro Pistarini International Airport.
Recoleta Grand Hotel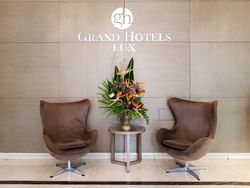 Recoleta Grand Hotel is the best option for your leisure or business trip in Buenos Aires, Argentina.
Café La Biela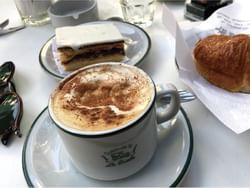 (2296 ft)
A traditional coffee in the Recoleta district, Café La Biela is located opposite the church of Nuestra Senora del Pilar and adjacent to
Recoleta Cemetery.
Recoleta Cemetery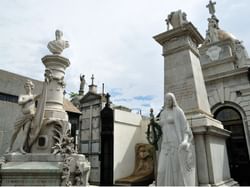 (2624 ft)
This cemetery contains the graves of notable people, including Eva Perón, Raúl Alfonsín and several presidents of Argentina.
Recoleta Cultural Center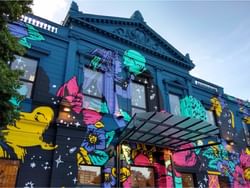 ​(2624 ft)
Declared a National Historic Monument, it is one of the most important cultural spaces in the city.
Patio Bullrich Shopping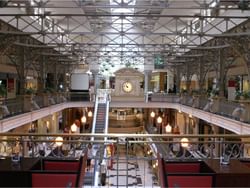 (2952 ft)
Designed by English Argentine architect Juan Waldorp, Patio Bullrich was originally built as an auction house in 1867 for the prominent local Bullrich family. Inaugurated in August 88, it was the first of a series of new upscale shopping galleries.
National Museum of Fine Arts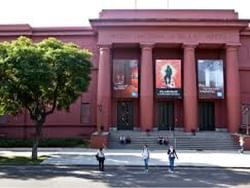 (3937 ft)
This museum is home to the largest collection of artistic artefacts in the country and is one of the leading museums in Latin America.
Floralis Genérica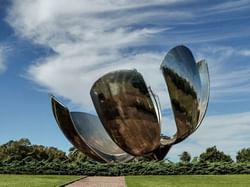 (4921 ft)
It is a 20 feet high, 18 ton imposing structure, made by the Argentine architect Eduardo Catalano.
Colón Theatre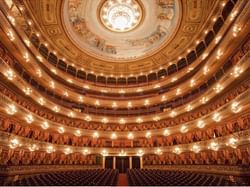 (5249 ft)
The main opera house in Buenos Aires, Argentina, Teatro Colón is ranked the third best of its kind in the world by National Geographic. It's also considered to be amongst the five best concert venues from around the globe in terms of acoustics.
Decorative Art Museum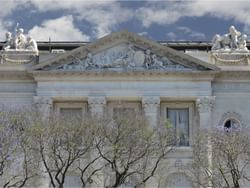 (5249 ft)
Created in 1937 in the building that was Errazuriz Alvear Palace, this art museum is managed by the National Ministry of Culture.
Buenos Aires Obelisk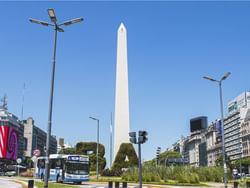 (5661 ft)
A national historic monument and icon of Buenos Aires, this landmark is located in Plaza de la República at the intersection of avenues Corrientes and 9 de Julio. It was erected in 1936 to commemorate the fourth centenary of the founding of this city.
El Ateneo Grand Splendid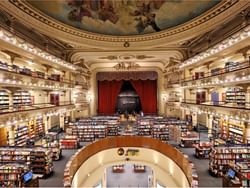 (2132 ft)
Visit one of the well-known bookshops in Buenos Aires, Argentina, a shop called the second most beautiful bookshop in the world by The Guardian. Situated at 1860 Santa Fe Avenue in Barrio Norte, the building was designed by the architects Peró and Torres Armengol for Max Glücksmann (1875-1946) and opened as a theatre called Teatro Gran Splendid in May 1919.